MTHS Publishes Fourth-Grade History Textbook
Montana Historical Society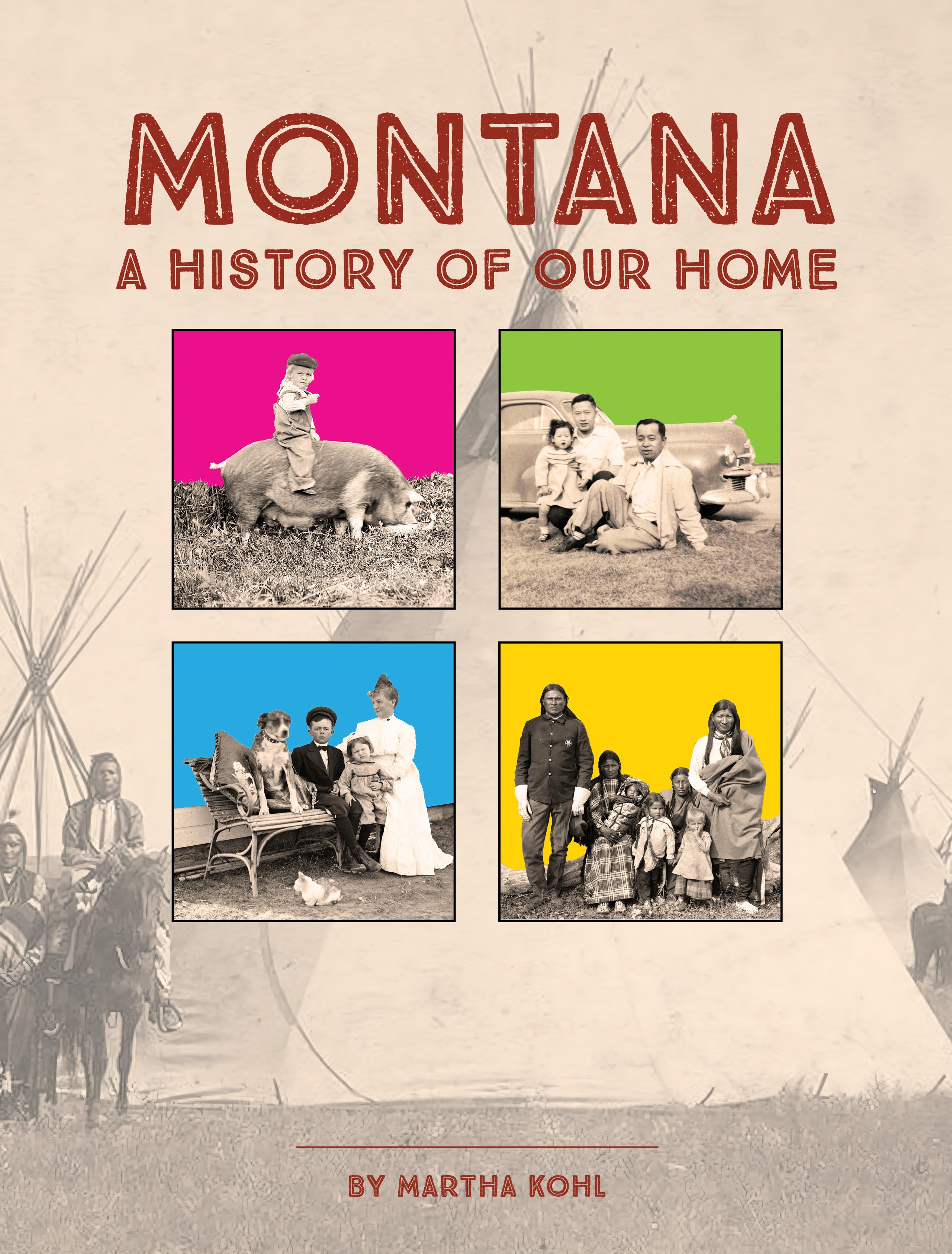 Montana: A History of Our Home is the new Montana Historical Society fourth-grade student textbook, which is available with a detailed and activity-filled teacher's guide.
The 96-page textbook offers a quick tour through 13,000 years of Montana history. Students will learn about Montana's 12 tribal nations and seven reservations; the immigrants who moved to Montana in the nineteenth and twentieth centuries; and the trapping, mining, logging, farming, and ranching industries that drew them to the Treasure State. The book also introduces students to amazing Montanans from Northern Cheyenne Chief Dull Knife and photographer Evelyn Cameron to virologist Maurice Hilleman and nurse Susie Walking Bear Yellowtail. 
The sturdy, hardback textbook with library binding will retail for $35. Schools receive a 30 percent discount on classroom sets, which they can pre-order in advance from Farcountry Press, 1-800-821-3874 or sales@farcountrypress.com. Books will be available starting May 23.
MHS is donating the accompanying 320-page teacher's guide to classrooms that purchase the books. The teacher's guides are $49.95 for classrooms that only use the textbook online.
The teacher's guide features engaging, interdisciplinary lessons on Montana history, geography, civics and government, and economics. The activity-based lessons provide students the opportunity to explore the past as they create and analyze maps, examine primary sources, read informational text, write poems, stories, and essays, produce works of art, conduct interviews, and use math skills to better understand Montana and their own place in the state's rich history.
MHS Outreach and Interpretation Program Manager Martha Kohl, who is also the author of the textbook and curriculum, said the materials fill a pressing need.
"The State of Montana just adopted new standards for social studies that emphasize Montana history in fourth grade," Kohl said. Material was available, including MHS's Hands-on History footlockers, but nothing comprehensive. "Fourth-grade teachers are busy generalists; they need a single, comprehensive curriculum that will engage their students as the meet state standards. Montana: A History of Our Home is it."
Helena fourth-fifth grade teacher Jodi Delaney agrees.
"I tested many of the lesson plans before Montana: A History of Our Home was published," Delaney said. "Having this curriculum will make a huge difference in my classroom."
Delaney particularly praised the lessons' interdisciplinary nature.
"Because of testing, we face a lot of pressure to focus on English Language Arts (ELA) and math in fourth grade," she added. "These lessons give students tons of opportunities to practice ELA skills while learning about Montana history."
Bainville teacher April Wills is also excited for the new curriculum.
 "It's going to be a fantastic way for teachers across the state to jump into curriculum standards that they may feel under-prepared to teach confidently," Wills said.
Publication of Montana: A History of Our Home was supported by the Bill and Rosemary Gallagher Foundation, the Montana Professional Teaching Foundation, and many individual donors.
###