Mark Gibbons Named New Montana Poet Laureate
Missoula Poet to Serve from 2021-2022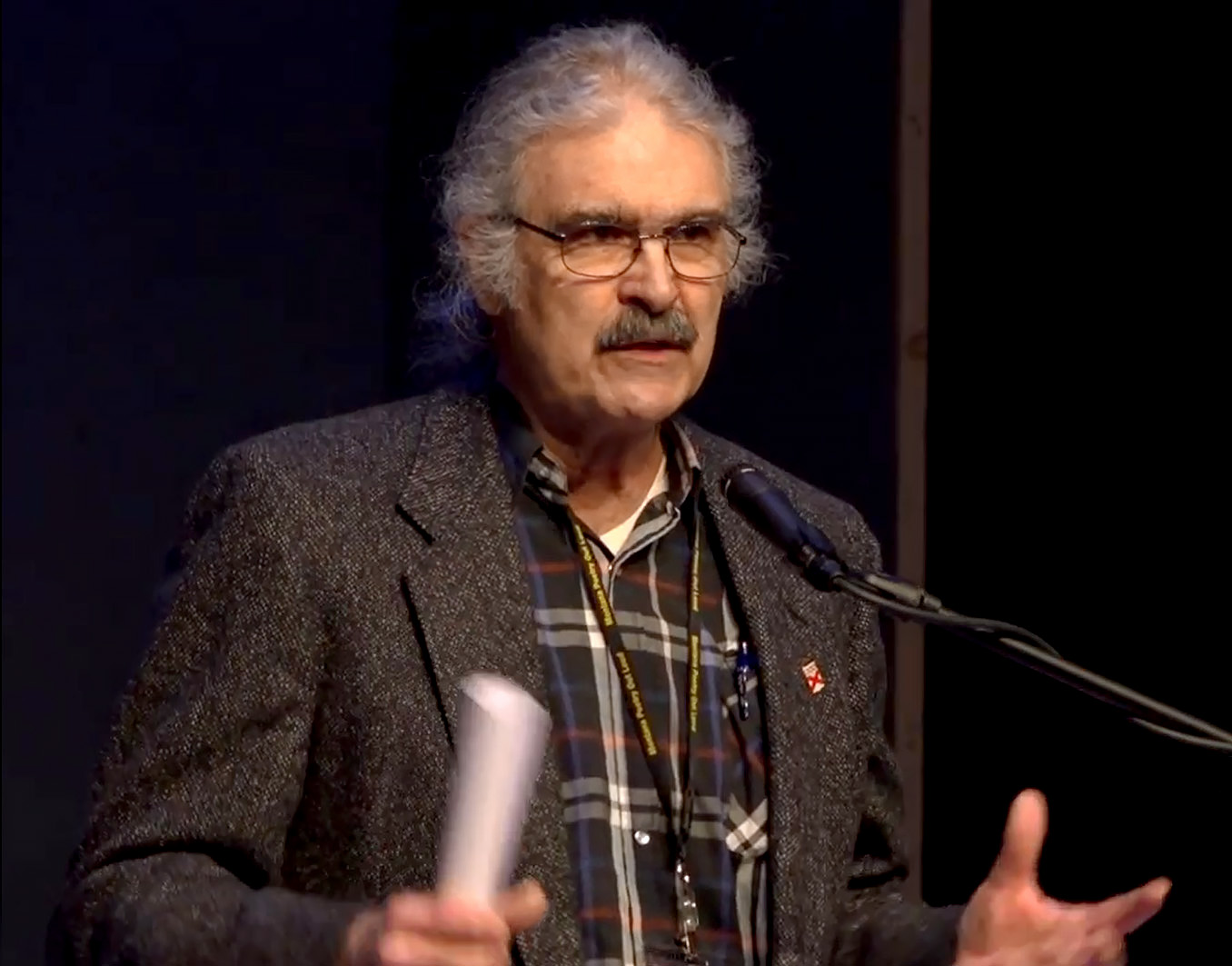 FOR IMMEDIATE RELEASE
HELENA, Mont., August 31, 2021.  Governor Greg Gianforte has named Mark Gibbons of Missoula the 2021-2022 Montana Poet Laureate. A Montana native, he is the author of 11 volumes of poetry. Mark is also a 2013 recipient of the Montana Arts Council's Artist Innovation Award and is the editor of FootHills Publishing's Montana Poets Series. His newest collection, "In the Weeds," was recently published by Drumlummon Institute. Mark has served as a mentor and judge for Poetry Out Loud, the national student recitation competition, and taught poetry in schools for the past three decades.
"I am happy to be Montana's new advocate for poetry," Gibbons remarked after receiving the news from the governor. "We have a rich tradition of poetry alive and well all across the state, and previous poets laureate have done a good job of bringing poetry to the people and discovering poetry there."
Gibbons' career got its start in a high school poetry workshop taught by James Welch, the author of "Fool's Crow" and "Winter In the Blood," and says Welch's teaching gave him permission to write poetry in his own voice and from his own experiences. His early love of poetry included the work of Richard Brautigan, Charles Bukowski, Jack Kerouac, and other Beat poets, and he developed his own voice while earning BAs in English and Psychology and an MFA in Creative Writing at the University of Montana. Over the course of many years, Gibbons has also held a variety of classic Montana jobs: dishwasher, janitor, carpenter, wood cutter, gandy dancer, surveyor, firefighter, furniture mover, laborer, truck driver, and teacher. In addition to work published in poetry journals and anthologies, his collections include "Something Inside Us," "Circling Home," "Connemara Moonshine," "blue horizon," "War, Madness, & Love," "Mauvaises Herbes (Weeds)," "Forgotten Dreams," "Shadowboxing," "The Imitation Blues," "mostly cloudy," and "In the Weeds."
In choosing Gibbons, the Poet Laureate selection committee noted "The work is strong, and Mark has been laboring freely and joyously in the trenches for decades; his fierce advocacy is definitely worthy of recognition, as is his work." Montana Arts Council Chair Cyndy Andrus concurred, commenting "Mark Gibbons has dedicated more than three decades to his craft and sharing his love for poetry with the students, readers, and people of Montana. His advocacy for the written word makes him eminently deserving of this honor."
Explaining why poetry should matter to all, Gibbons remarks "Poetry is living, it's ongoing, and when we share poetry as we do at funerals, weddings, and other sacred gatherings, it brings us together. That's something we always need as a culture and society, and maybe now more than ever. Poetry reminds us to love, not fear. I look forward to fostering that conversation and reading poetry with my Montana friends."
About the Montana Poet Laureate
Created in 2005 by the Montana State Legislature, the position of Montana Poet Laureate recognizes and honors a citizen poet of exceptional talent and accomplishment. The award is honorific; the Poet Laureate's mission is to advance and support the poetic arts through outreach to and beyond the art and literary communities in Montana to promote the appreciation of poetry as an ancient and ongoing form of expression. The term of service for Poet Laureate is two years, and each honoree is selected from nominations submitted by Montana citizens. A panel drawn from members of the literary community select finalists from among all nominations, and finalists are submitted to the Montana Arts Council board for review and approval. The Poet Laureate of Montana is then selected by the Governor.
About the Montana Arts Council
In 1965 Montana Annotated Code 22-2-102 established the MAC as an agency of state government. The MAC mission is to develop the creative potential of all Montanans, advance education, spur economic vibrancy, and revitalize communities through involvement in the arts. Fifteen individuals appointed by the Governor oversee the Montana Arts Council. More information can be found at art.mt.gov
Mark Gibbons' Website
###