Gov. Gianforte Recognizes Desiree Bain of Helena with Spirit of Montana Commendation
HELENA, Mont. – Governor Greg Gianforte today recognized Desiree Bain of Helena with his Spirit of Montana commendation for her dedication and service to Montana veterans at the Willis Cruse House.
"As director of the Willis Cruse House, Desiree Bain serves Montana veterans in some of their most desperate times, showing them compassion as they return to self-sufficiency within our communities," Gov. Gianforte said. "For service to veterans in her community, I recognize Desiree Bain for her Spirit of Montana."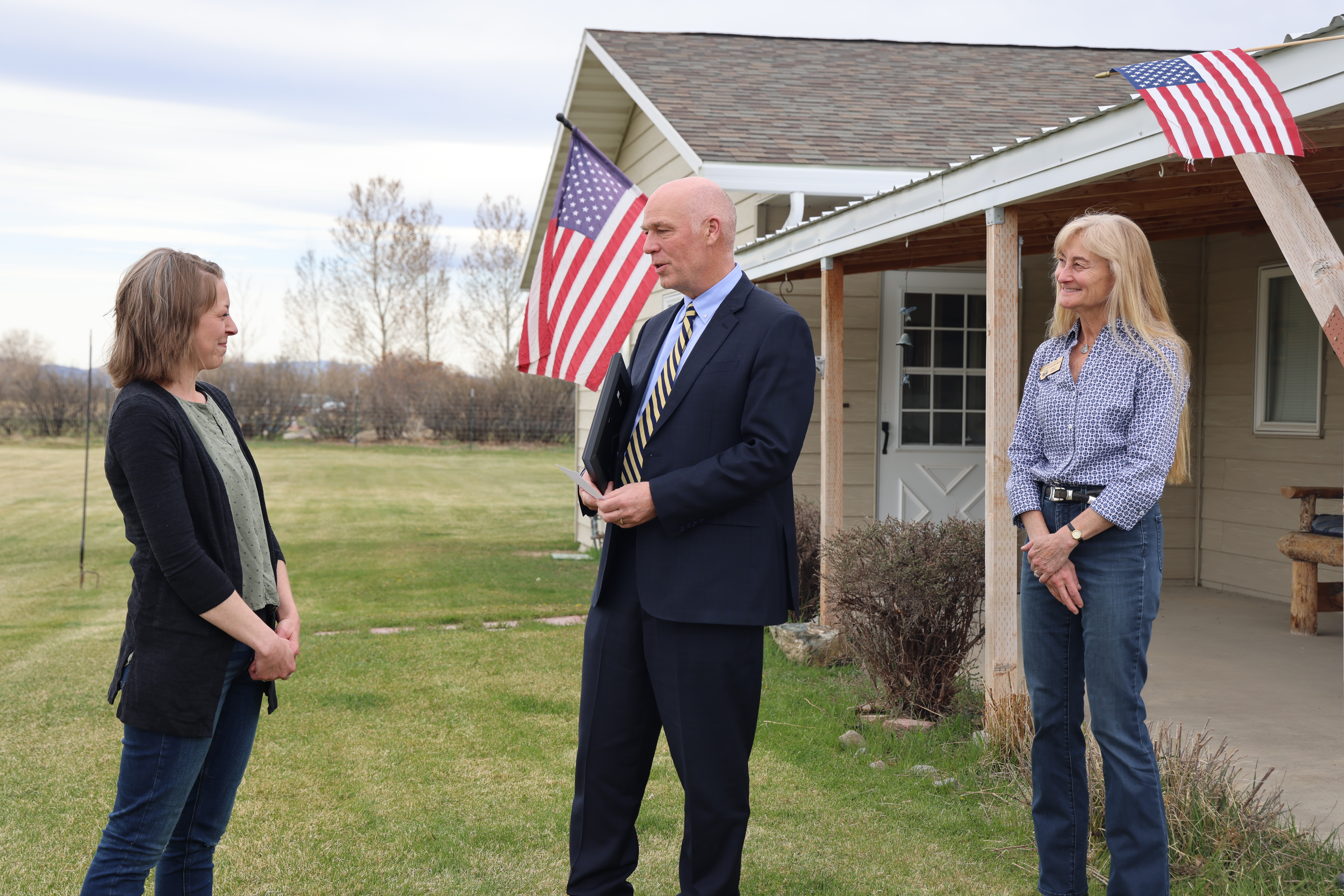 The Willis Cruse House is a 12-bed transitional home for homeless service veterans.
The home provides a variety of services to its residents: hot showers, personal hygiene items, clothing, a laundry facility, a hotel meal, job referral services, and phone, computer, and internet access.
As director, Bain oversees the facility and works tirelessly to provide veterans with the tools they need to get back on their feet.
In an award letter to Bain, Gianforte noted the impact of the Willis Cruse House on one veteran's life, writing, "He came to the house during the lowest point of his life. When he arrived, he told the staff, "I just want a place to die." Your staff took him in, fed him, and cared for him. You provided for both his physical and medical needs, and after a while, he realized his life was worth living. He found fellowship and acceptance. Today, he lives independently and credits you and the Willis Cruse House."
Desiree Bain is the first Montanan recognized for her Spirit of Montana. The governor's Spirit of Montana commendation recognizes Montanans for their accomplishments, dedication, or service. Gianforte encourages Montanans to nominate members of their community for the Spirit of Montana commendation by contacting his office at (406) 444-3111 or submitting their nominee online at https://governor.mt.gov/Spirit-of-Montana-Award.
###