What They're Saying: Industry Leaders Praise Governor's Proposal to Increase Apprenticeship Opportunities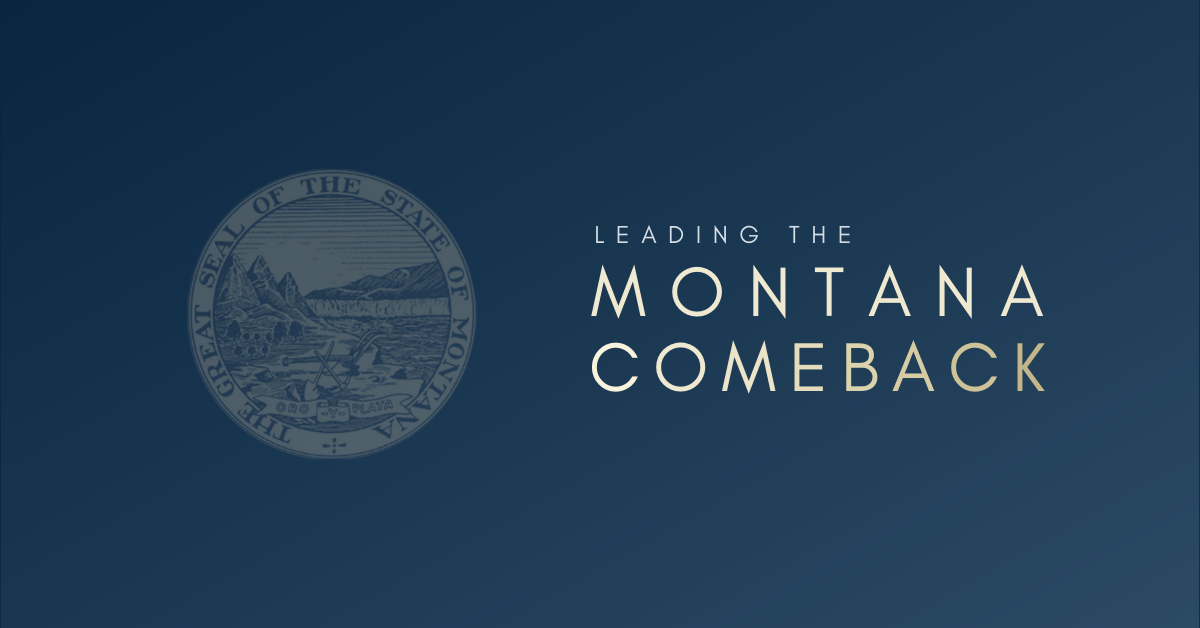 HELENA, Mont. – Industry leaders across Montana are praising Governor Greg Gianforte's proposed rule change to cut red tape and expand access to apprenticeship opportunities for hardworking Montanans.
The rule change would revise the required ratio for apprenticeships to allow one journeyman to supervise two apprentices, drastically increasing an employer's ability to offer apprenticeships. Current rules generally require employers to dedicate two skilled journeymen to the supervision of a single apprentice.
Industry leaders welcomed the governor's proposal:
Margaret Morgan, executive director of Montana Independent Electrical Contractors: "The current apprentice to journeyman ratio in Montana is outdated and serves as a bottleneck to hiring and training badly needed electrical apprentices. With a positive change to the apprenticeship ratio, independent electrical contractors will be able to hire and train many more apprentices. Governor Gianforte has the vision to see the need for a ratio change and move forward with it now."
Clay Ledbetter, president of Liberty Electric: "Montana has for too long worked under a regressive ratio system while neighboring states have modernized their own ratio policies. This change will go a long way to making Montana more competitive as well as keeping Montana's talented youth in Montana."
David Smith, executive director of the Montana Contractors Association: "Contractors are looking for any tool to help them hire hard-working Montanans. Montana Contractors Association members constantly talk about how burdensome this ratio is. We appreciate how hard the Gianforte administration is working to put people into high-paying jobs, while incurring no debt. Apprenticeships offer that."
Bridger Mahlum, government relations director for the Montana Chamber of Commerce: "This change in the apprenticeship-to-journeyman ratio is poised to enhance Montana's talent pipeline, especially at a time when employers across industries are struggling to find skilled workers. We applaud the Gianforte Administration and the Department of Labor & Industry for growing apprenticeship programs while maintaining safety standards and quality training with this proposal."
Spencer Walsh, president of Central Electric, Inc.: "The apprenticeship ratio change is highly anticipated and will do great things for the state of Montana. Allowing electrical contractors the ability to truly offer and promote on-the-job training as a viable alternate to high education. Montana is a rare treasure and the change is one key in helping retain the upcoming generation and maintain the treasure that is Montana." 
Stephen Harness, vice president of D.J.'s Electric, Inc.: "It has been long overdue to change these restrictions and put Montanans on a more even playing field with our surrounding states…The proposed rule change will put more hard-working Montanans to work and help keep up with soaring construction demand."
Brian VerHow, owner of Volt Electric: "Rural electrical contractors depend on training apprentices, as bringing in skilled journeymen can be challenging. This new ratio rule will allow our journeymen and master electricians to train the new workforce while maintaining flexibility and providing quality work. The new ratio rule also benefits the electrical trade business to allow more apprentices and increase the trade employment interest that has been declining over the years."
###