Lieutenant Governor Juras Celebrates Deployment of Fiber Broadband in Helena
HELENA, Mont. – At a ribbon cutting for a new TDS Telecom (TDS) warehouse, Lieutenant Governor Kristen Juras celebrated the expansion of broadband connectivity across Montana with a new fiber network in the Helena area.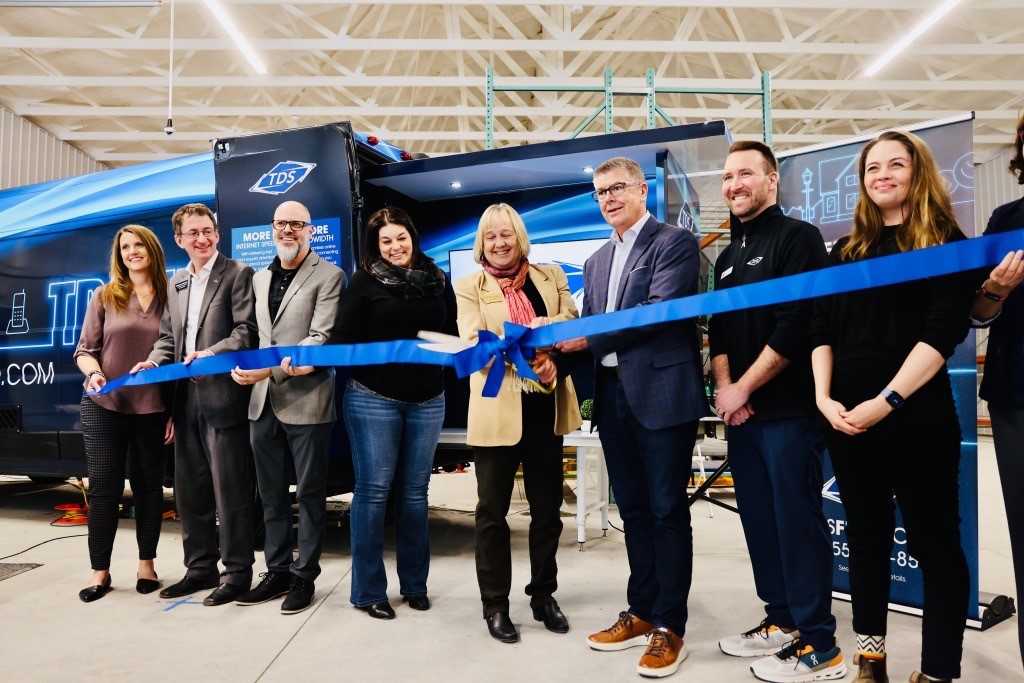 Lt. Gov. Juras cutting a ribbon to open the new TDS warehouse in Helena
Joined by TDS leadership, Lt. Gov. Juras helped cut the ribbon on the Helena warehouse that will house TDS' latest fiber technology.
"It's rewarding to see this administration's efforts, to make Montana more business friendly, come to fruition," Lt. Gov. Juras said. "Increasing access to reliable broadband is one of our top priorities, and we're thrilled TDS is bringing greater connectivity to our communities."
TDS projects to connect up to 27,000 homes and businesses in the Helena area with internet speeds up to 8Gig. TDS plans to expand its service to Butte, Missoula, and Great Falls to serve over 100,000 homes and businesses statewide.
TDS will create approximately 70 Montana jobs.
"We're here in Montana this week to introduce ourselves and become your new neighbor and investment partner. We are choosing to expand in Montana because we love Montana; it's open for business and has great people that make even greater TDS associates," TDS Senior Vice President of Corporate Affairs Drew Petersen said.
Charles Robison, government relations director for the Montana Chamber of Commerce joined the lieutenant governor to celebrate the expansion.
"At the Montana Chamber of Commerce, we share a motto with the governor that Montana is open for business; and we are excited to see TDS, as a new competitor, enter the market to provide these essential high-speed services," Robison said.
According to the Federal Communications Commission, about 1 in 3 Montanans do not have access to broadband, which is three times the national average.
Expanding access to reliable broadband is a central element of Governor Gianforte's Montana Comeback Plan.
###