Governor Gianforte's Property Tax Relief Plan Garners Strong Support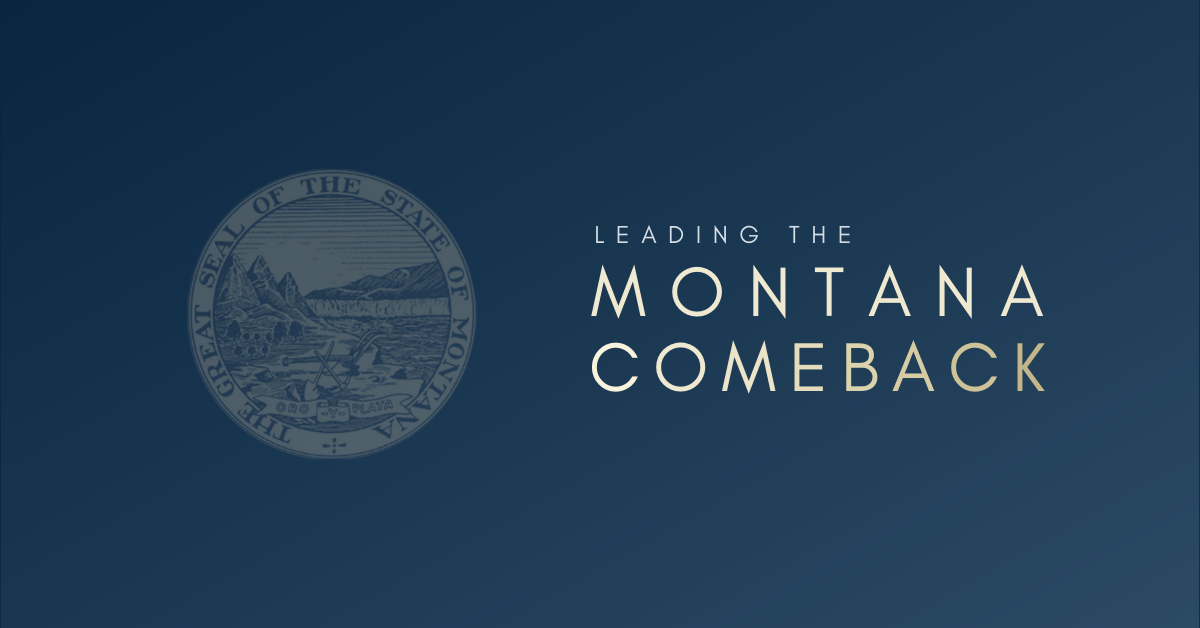 HELENA, Mont. — Governor Greg Gianforte's proposal to provide Montana homeowners with $2,000 in property tax relief over the next two years received strong support before the House Taxation Committee this morning.
Sponsored by Rep. Tom Welch, R-Dillon, House Bill 222 provides Montanans with $1,000 in property tax rebates for their primary residence in both 2023 and 2024, as proposed in the governor's Budget for Montana Families. The $500 million proposal represents the largest state-administered tax rebate in the country.
Coupled with long-term reforms to increase transparency and accountability and to ease the burden of property taxes on Montanans, the governor's property tax rebate proposal enjoyed widespread support this morning.
Scott Reichner, on behalf of the American Association of Retired Persons Montana: "140,000 members of our community rise today in support of this legislation. This is a historic bill. We've been fighting for this for a long time, and I appreciate the governor for leading the way in providing relief across the state."
Eric Bryson, Executive Director of the Montana Association of Counties: "We share the responsibility to come up with reasonable solutions for that property tax fatigue, and this is part of that…This is really, really good policy…It's meaningful, equitable and fair."
Kelly Lynch, Executive Director of the Montana League of Cities and Towns: "We think this is a great bill. It helps support our local taxpayers, while protecting our ability to provide them with services."
Daryl Schliem, CEO of the Bozeman Area Chamber of Commerce: "During the past few years, Montanans have seen a continued spike in property taxes across the State. Coupled with growing inflation that seems to have no immediate end in sight, the proposed $1,000.00 per year [in property tax relief] for the next 2 years will be put to good use in offsetting household expenses."
Sam Sill, Government Affairs Director for the Montana Association of Realtors: "In this time of increasing values and increased costs of services provided at the local level, the property tax burden on residential folks is a barrier to home ownership…This bill does provide broad and meaningful property tax relief to residential payers, and it's a great use of a portion the surplus funds."
Sheridan Johnson, on behalf of the Montana Chamber of Commerce: "Keeping people in their homes – employers and business people across the state – is important for the business community."
Bob Story, Executive Director of the Montana Taxpayers Association: "We believe with the unprecedented amount of increased revenue the state is going to receive…this year, that the state should return some of that to the taxpayers….Everyone is paying a significant enough property tax that a $1,000 rebate is either going to wipe out most of their bill or a substantial portion of it."
Sarah Converse, Executive Director of the North Central Montana Economic Development District: "Residents in North Central Montana have felt the impact of supply chain issues and increased prices. We appreciate Governor Gianforte's proposal to provide property tax relief in 2023 and 2024, lessening the strain of increased costs of goods and services."
###