Governor Gianforte Strengthens Montana Law To Protect Life
HELENA, Mont. – Following historic pro-life victories earlier this month, Gov. Gianforte today signed into law a series of bills to protect the unborn and prevent taxpayer dollars from funding elective abortions.
"I'm proud to round out our legislative session with another suite of pro-life, pro-family bills that protect the lives of unborn babies in Montana," Gov. Gianforte said.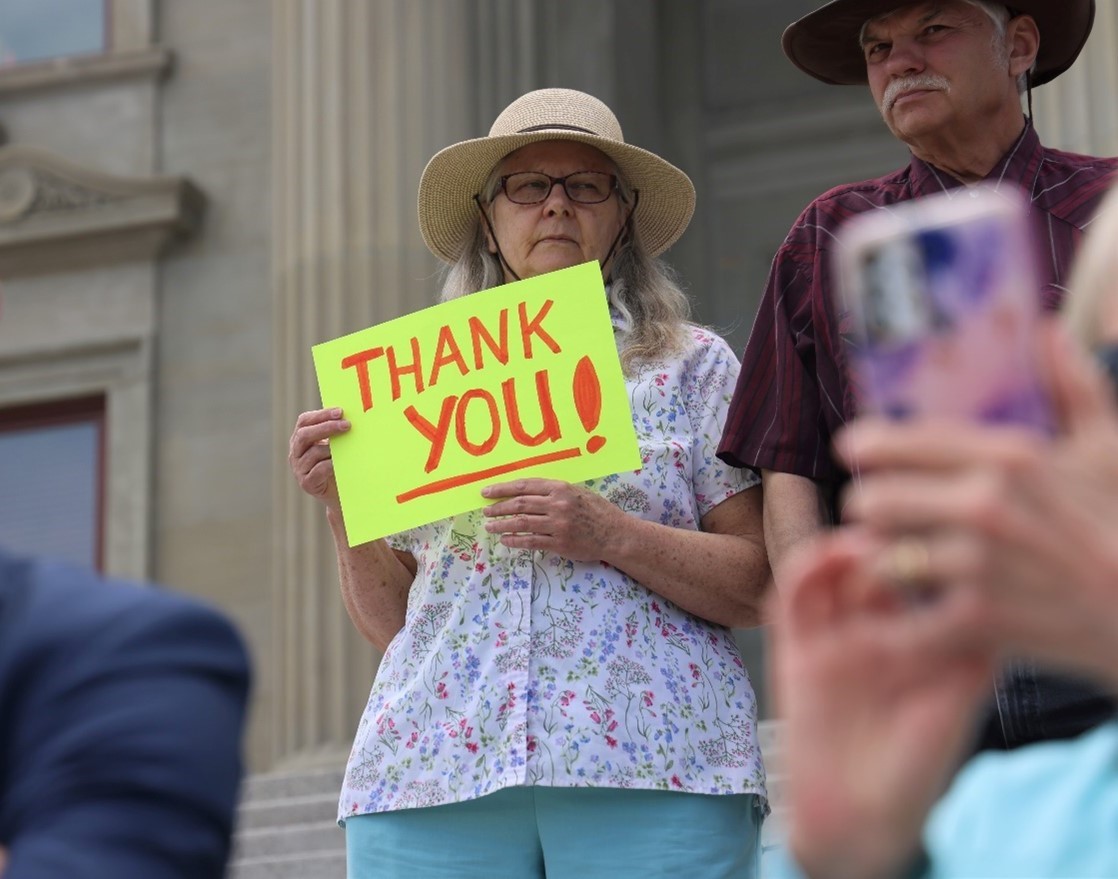 A Montana woman at the governor's pro-life bill signing ceremony on May 3, 2023
Governor Gianforte recently signed a pair of bills to better ensure taxpayer dollars are not used to fund elective abortions.
House Bill 544, sponsored by Rep. Jane Gillette, R-Bozeman, establishes requirements for the Department of Health and Human Services (DPHHS) to ensure abortions covered by Medicaid are medically necessary.
House Bill 862, sponsored by Rep. Mike Hopkins, R-Missoula, brings Montana in line with the federal Hyde Amendment to bar the use of taxpayer dollars to fund abortions except to save the life of a woman or in cases of incest or rape.
"Montanans sent us to Helena to boldly defend life, not send their tax dollars to abortion clinics," the governor said.
The governor also signed House Bill 721, sponsored by Speaker Matt Regier, R-Kalispell, restricting dismemberment abortion except for during a medical emergency in which the child would not survive outside of the womb.
"Dismemberment abortion for nontherapeutic or elective reasons is a barbaric practice, dangerous for the mother, and demeaning to the medical profession. House Bill 721 makes clear that it has no place in Montana," Gov. Gianforte said during a pro-life bill signing earlier this month.
Lastly, the governor signed House Bill 937, sponsored by Rep. Lola Sheldon-Galloway, R-Great Falls, to provide for licensure and appropriate oversight of abortion clinics by DPHHS.
The full package of pro-life, pro-family bills supported by the governor this session may be found here.
###