Governor Gianforte Holds Town Hall in Malta
MALTA, Mont. – Governor Greg Gianforte tonight held a town hall in Malta, kicking off the first of three days on the Hi-Line for his 56 County Tour. The town hall marks the governor's fourth since June.
"Getting out of the Helena bubble and sitting down with Montanans is the only way I know to do this job," Gov. Gianforte said. "We'll continue to invest in greater opportunity, promote strong families, and protect our way of life to help communities along the Hi-Line and across our state prosper."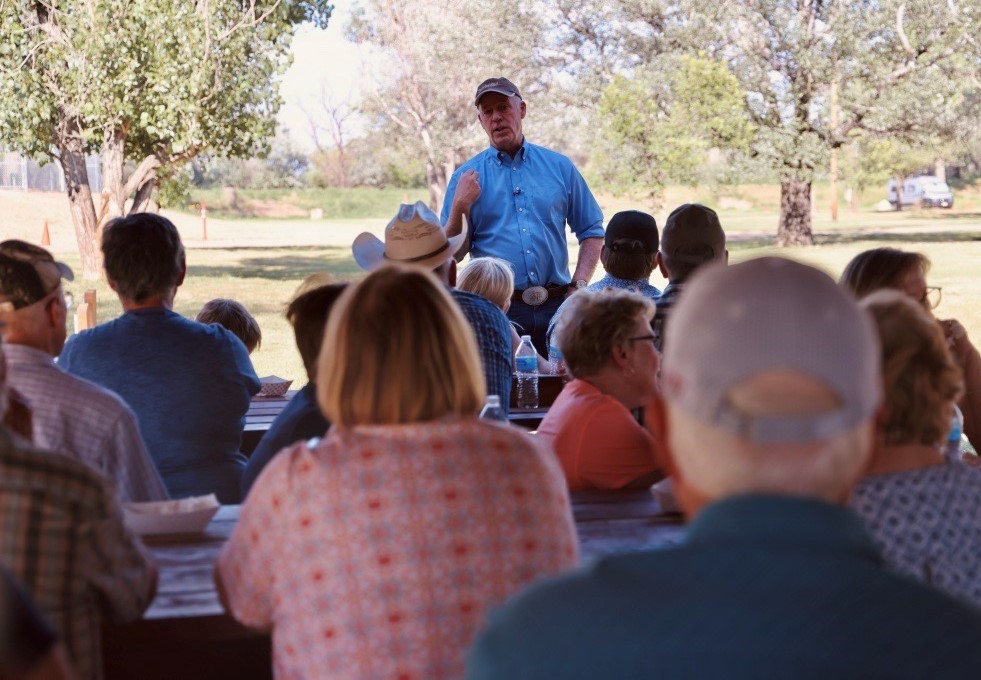 Gov. Gianforte taking questions from residents in Phillips County
During the town hall, the governor fielded questions on securing the southern border, standing up against federal government overreach, combating the fentanyl crisis, investing in mental health, and adjusting to meet the needs of Montanans who choose to age-in-place.
At the event, the governor also recognized a family with his Spirit of Montana award, and ceremonially signed House Bill 364, a pro-housing, red tape relief bill sponsored by Rep. Casey Knudsen, R-Malta.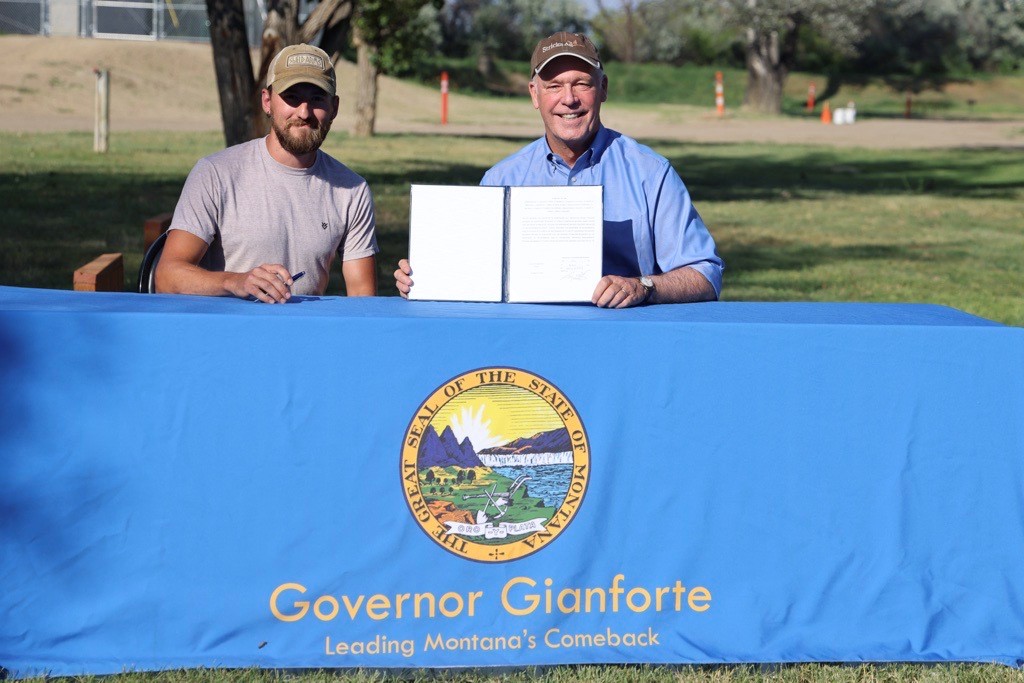 Gov. Gianforte ceremonially signing House Bill 364 with Rep. Casey Knudsen
Earlier today, Gov. Gianforte stopped by Pay-N-Save in Saco, meeting with owner Robert Plouffe. Plouffe cuts, cures, and smokes bacon from scratch, selling flavors that include lime chipotle, smoked bourbon, and rattlesnake.
"I can't go through Saco without picking up some of Robert's famous bacon from Pay-N-Save," Gov. Gianforte said.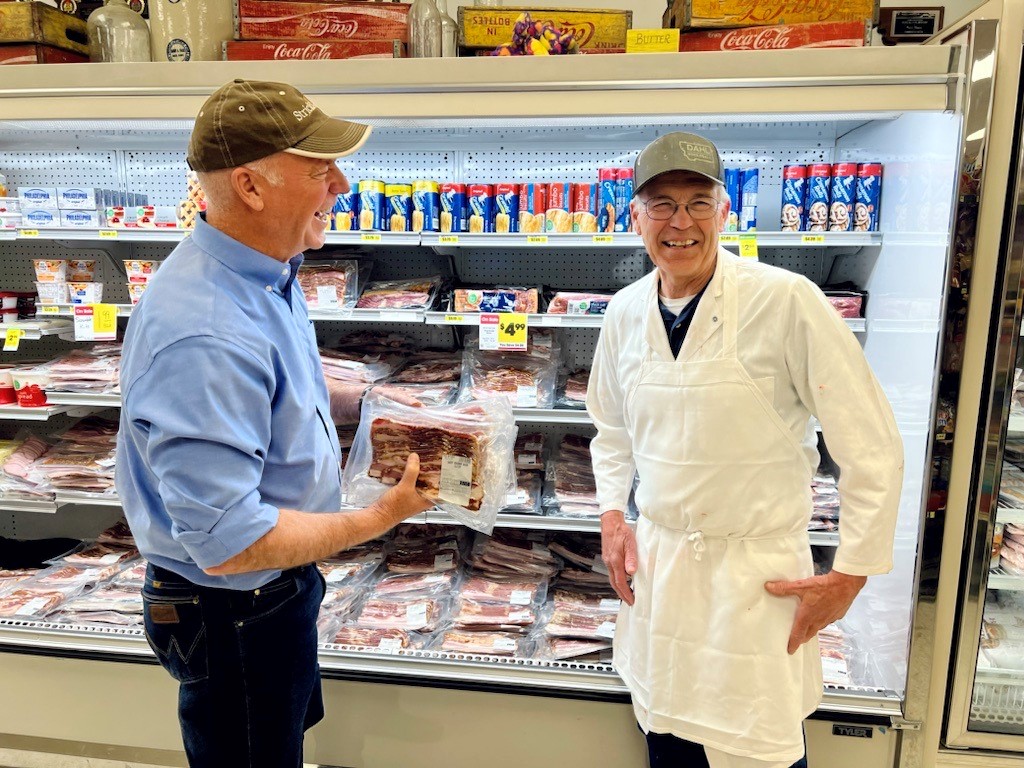 Gov. Gianforte picking up bacon cut and cured by Robert Plouffe at Pay-N-Save
In Valley County, Gov. Gianforte visited the Glasgow Police Department to sit down with law enforcement officers and local officials.
There, the governor heard about the work of the department's Crisis Intervention Team (CIT) trainers to effectively, safely respond to individuals experiencing a mental health, substance use, or other crisis.
The governor's 56 County Tour continues tomorrow morning in Blaine County.
###