Governor Gianforte Expands Access To Individualized Learning for Montana Students
HELENA, Mont. – Governor Greg Gianforte this week signed a bill into law to expand proficiency-based and individualized learning opportunities for Montana students.
"Working with the legislature in 2021, we made it possible for schools to develop individual learning paths for every student," Gov. Gianforte said. "We're building on that this year, ensuring our kids have access to the best education possible to prepare them for their futures."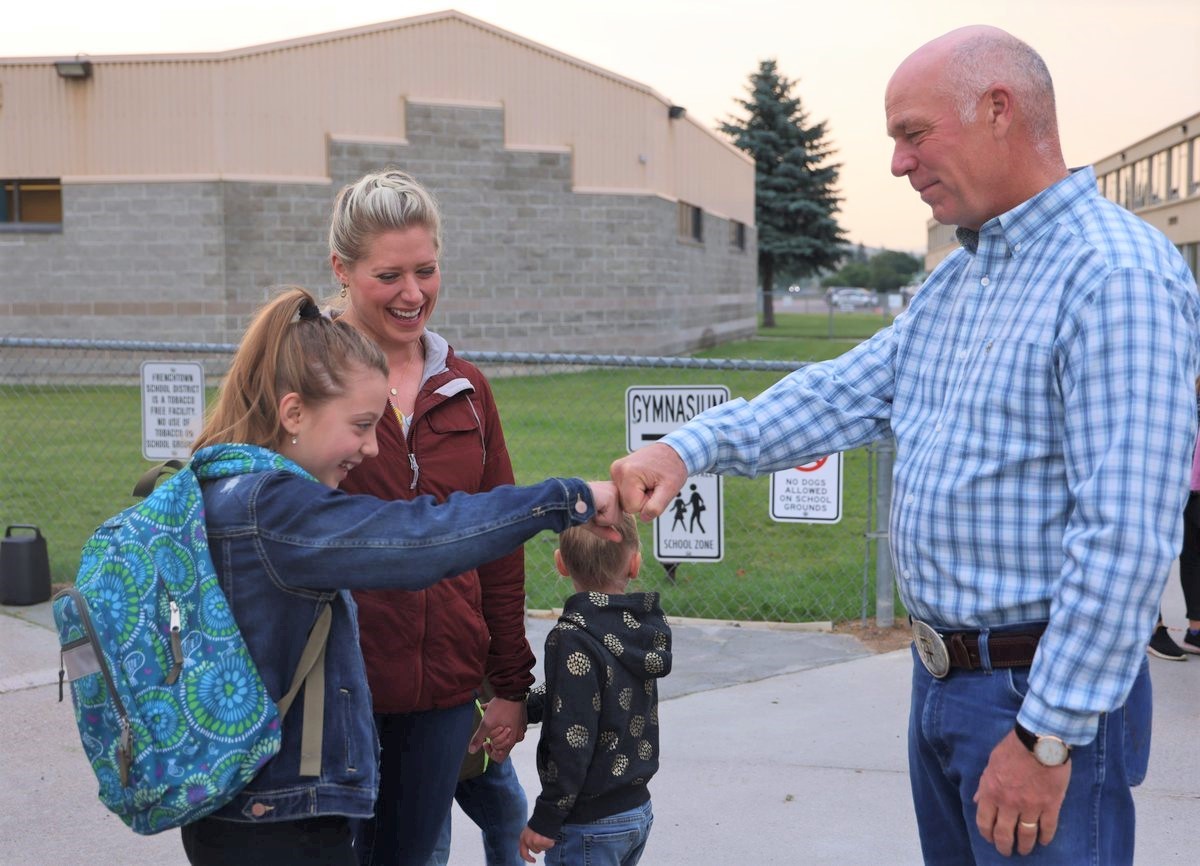 Gov. Gianforte greeting a student at Frenchtown Elementary School
Senate Bill 8 provides a common definition for proficiency-based learning and better equips teachers, school districts, and the state to offer personalized learning opportunities to Montana students.
The governor has championed the measure before and throughout the legislative session.
"Every parent knows each child is unique. Let's ensure each child's education best meets his or her individual needs. Let's support individualized learning, allowing students to progress at their own pace, regardless of their age or class. Let's pass the Individualized Education Act, sponsored by Senator Shannon O'Brien," the governor said in his 2023 State of the State Address.
Sen. O'Brien added, "Working together with the governor's office, the Office of Public Instruction, and the Board of Public Education, we are analyzing and laying the groundwork for personalized instruction and proficiency learning."
In 2021, the governor authorized every school district in the state to establish individualized, work-based learning paths for students.
"These opportunities will help our kids and grandkids build the foundation for a good-paying career, reach their full potential, and achieve the American dream," Gov. Gianforte concluded.
###