Governor Gianforte Announces Another Prize Partner for Youth Hunting Story Contest
Second annual contest closes Monday, November 27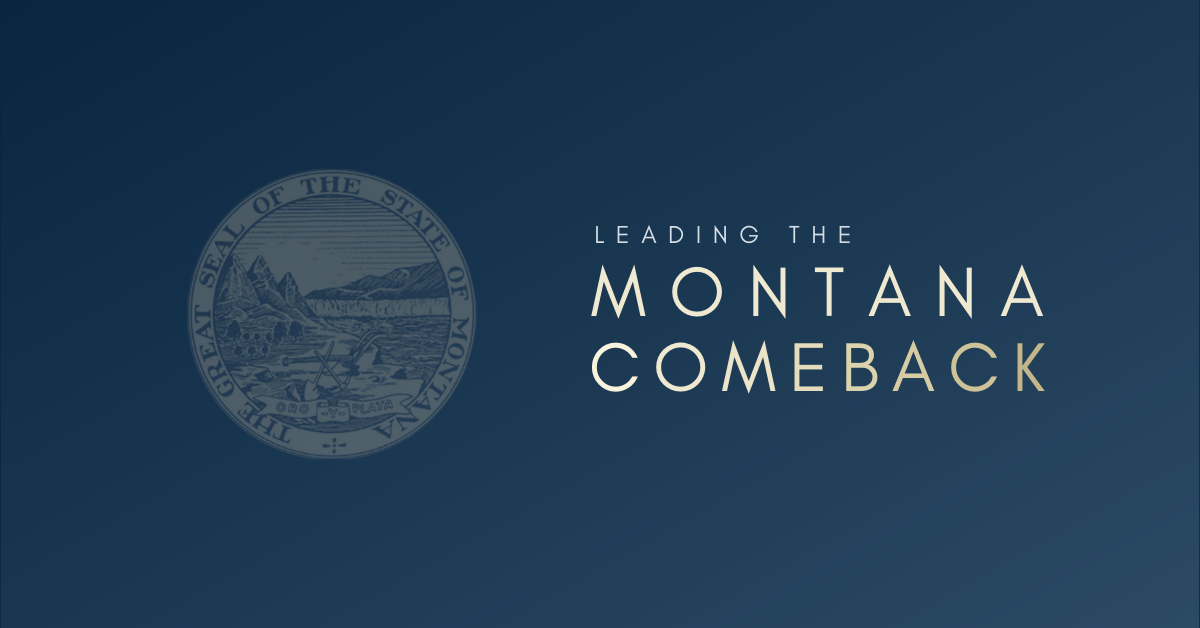 HELENA, Mont. – Governor Greg Gianforte today announced the Montana Outfitters and Guides Association (MOGA) has joined the second annual Governor's Youth Hunting Story Contest as a prize partner. MOGA will donate one fully outfitted youth deer hunt for one of the ten winners selected by the governor.
"Hunting is a proud tradition in Montana that will be carried on by the next generation," Gov. Gianforte said. "The Montana Outfitters and Guides Association recognizes that, and we're thrilled they've generously joined the contest as a prize partner."
The guided hunting experience donated by MOGA will include lodging and meals for one youth hunter and one non-hunting adult, and will occur during the two-day Montana Youth 2024 hunting season.
The winner of the hunt will be selected at random when the governor hosts the winning hunters in the State Capitol in January. The deadline to enter the contest is next Monday, November 27, 2023.
"Montana Outfitters and Guides is thrilled to contribute to Governor Gianforte's Annual Youth Hunting Story Contest and looks forward to playing a role in fostering a new generation of responsible and passionate outdoor enthusiasts," said Mac Minard, MOGA Executive Director. "Everyone loves a good hunting story, and this contest will hopefully launch a lifetime of good stories."
In early November, Gov. Gianforte announced Sitka, Stone Glacier, Kenetrek Boots, Vista Outdoor, J2 Taxidermy, and the Rocky Mountain Elk Foundation will donate prizes to the winning hunters.
To enter the contest, hunters must submit a story of no more than 500 words and a photo from their hunt. Hunters must be a Montana resident and a licensed hunter or apprentice hunter between 10-17 years old. Eligible entries include the harvest of any legal game, furbearer animals, or birds in Montana.
The governor will select 10 hunters, five aged 10-13 and five aged 14-17, and announce the winners mid-December. Winners will be invited to the Capitol to celebrate with the Governor in January of the new year.
To learn more and enter the Governor's Youth Hunting Story Contest, visit youthhunting.mt.gov.
###