Governor Gianforte, 24 Other Governors Oppose President Biden's WOTUS Rule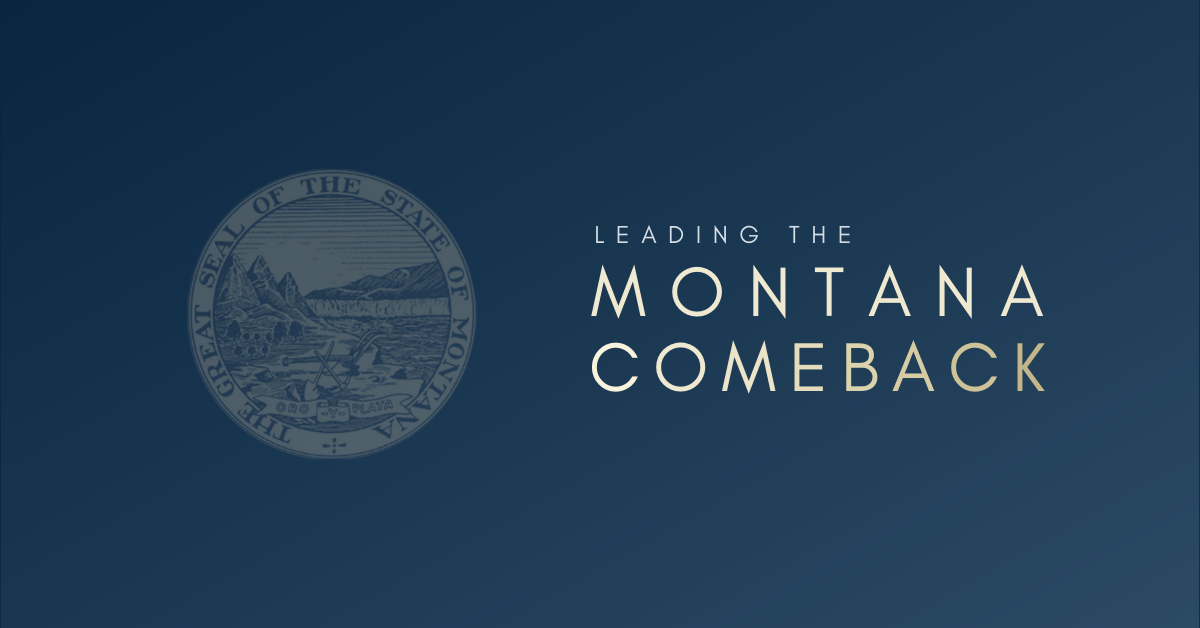 HELENA, Mont. – Along with 24 other governors, Governor Greg Gianforte yesterday urged President Joe Biden to delay implementation his Waters of the United States (WOTUS) rule until the U.S. Supreme Court issues a ruling Sackett v. EPA. The governors cited the rule's harmful impact on communities, small business owners, farmers, and ranchers throughout the country.
"The WOTUS definition has been under scrutiny for nearly twenty years, and your Administration's rule only further complicates the efforts to create certainty under the CWA [Clean Water Act] for rural communities," Governor Gianforte and the governors wrote in a letter to President Biden. "The problem is exacerbated by the pending Supreme Court ruling. The final WOTUS rule released during the holidays is concerning in terms of timing, substance, and process."
In the letter, the governors criticized the rule as burdensome and concerning for small business owners, farmers, and ranchers, especially with inflation at a high not seen in over a generation.
"The rule is problematic in and of itself, but its timing is particularly troubling given record inflation and gas prices that threaten the livelihoods of so many communities," the governors wrote. "Another burdensome and overbroad regulation from the federal government could not come at a worse time for America."
The governors also panned the rule for being overly vague and ambiguous.
"The broad definitions used in the 514-page document only add to the confusing and complicated history of WOTUS," the governors continued. "In fact, it appears that the EPA is seeking to regulate private ponds, ditches, and other small water features." 
With the Supreme Court set to issue a decision on Sackett later this year, an opinion which could significantly impact the final rule and its implementation, the governors urge the president to delay the implementation of his WOTUS rule.
"Given the many outstanding issues the recent WOTUS rule generates, particularly in rural America, we ask that you delay implementation of the rule until the Court decides Sackett. Small businesses, farmers, and communities across America simply cannot afford another costly revision," the governors concluded.
Governor Gianforte's letter to President Biden with 24 other governors may be viewed here.
###