Gov. Gianforte Launches Website to Recruit Health Care Providers to Montana
HELENA, Mont. – Governor Greg Gianforte today launched CareInMontana.com, a website inviting qualified health care providers to move to Montana as part of the state's innovative health care workforce recruitment program, CARE (Claim Allowance for Relocation Expenses) in Montana.
"For too long, Montana has struggled to attract and retain health care providers, and the pandemic has only made this longstanding problem worse," Gov. Gianforte said. "That's why, with the CARE in Montana program, we're inviting qualified doctors, nurses, and other health care professionals to move to Montana, serve in our communities, help reduce the burden on existing workers, and ensure Montanans have access to high-quality care."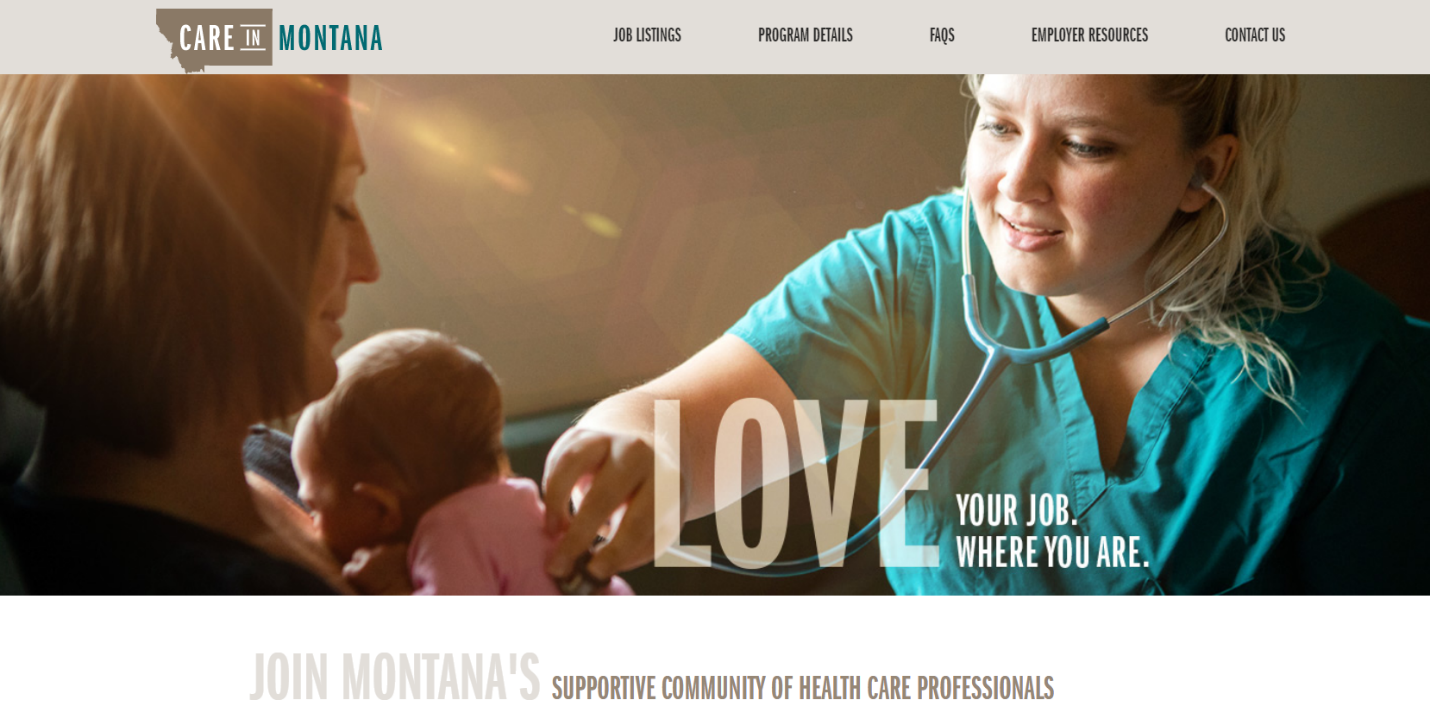 CareInMontana.com provides information to qualified health care providers across the country on how to participate in the CARE in Montana program, including eligible health care jobs and how the program works. The website also answers frequently asked questions and provides participating employers with resources to help them attract well-qualified workers. 
Gov. Gianforte announced the creation of the CARE in Montana program in November 2021 at Billings Clinic. Since that time, the State of Montana has stood up the program and established its guidelines, and Montana employers have begun using the program to recruit health care workers. The governor announced the launch of the CARE in Montana program's website today.
Under CARE in Montana, participating employers can offer new employees reimbursement of up to $12,500 for moving expenses, plus an additional 35% to offset taxes associated with the reimbursement amount. An employee is eligible for reimbursement if they accept an offer of employment for a qualifying health care job, move to Montana, and work in the qualifying job for at least 12 consecutive months. Full program details may be found at CareInMontana.com.
"We appreciate and applaud the focus Governor Gianforte is placing on the acute-care workforce shortage that healthcare facilities throughout Montana are currently experiencing," Karen Costello, President of SCL Health - Holy Rosary Healthcare in Miles City said. "SCL Health is committed to bringing experienced healthcare professionals to Montana, and this program will provide additional resources to our state that we hope will help ease the current labor shortage challenges."
CareInMontana.com provides a portal in which prospective candidates can browse qualified health care job listings and apply for employment.
The program was announced last fall and is being jointly administered by the Montana Department of Labor and Industry and Department of Commerce.
Candidates and health care employers interested in participating in the CARE in Montana program should visit CareInMontana.com.
###