Gov. Gianforte Cuts Ribbon for New State Park at Somers Beach
SOMERS, Mont. – Governor Greg Gianforte today cut the ribbon for Somers Beach State Park, Montana's newest state park and first state park to open since 2019. 
"It's a great day to be a Montanan," Gov. Gianforte said. "Thanks to the generosity of the Sliter family and lots of hard work, Montanans have a brand-new state park right here on Flathead Lake to enjoy with their families."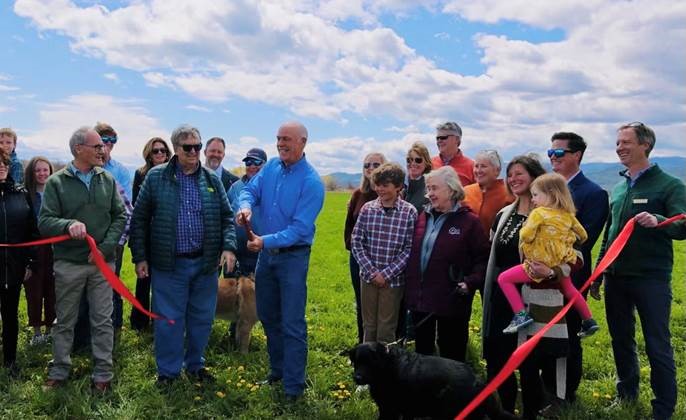 Gov. Gianforte, with members of the Sliter family, local officials, and stakeholders, cuts the ribbon for Somers Beach State Park
Somers Beach State Park is comprised of 106 acres on the northwest shore of Flathead Lake. The park provides Montanans access to nearly a half-mile of Flathead Lake shoreline.
Today's ribbon-cutting ceremony marked the official opening of the park.
Signed into law by the governor in April 2021, House Bill 5 gave Montana Fish, Wildlife, and Parks the authority to acquire Somers Beach from the Sliter family, which donated the land and had allowed public use of the property since the 1930s.
###