Gov. Gianforte Announces $6 Million Investment in Rapid Workforce Training
New program to train up to 5,000 new or upskilled employees to build Montana's workforce over the next two years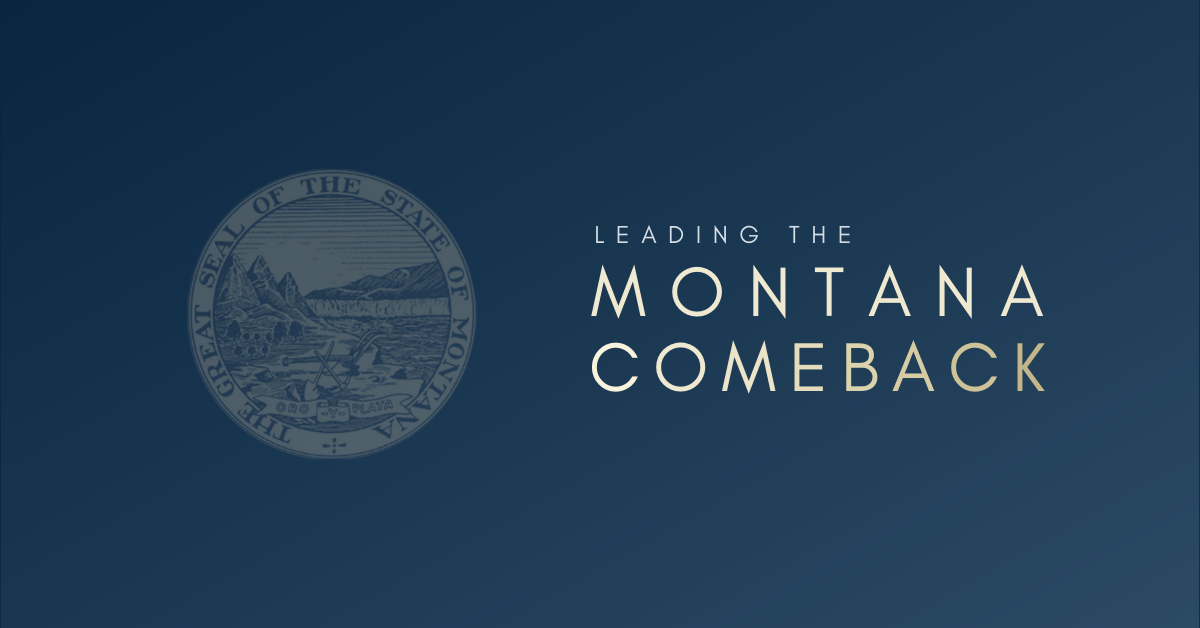 HELENA, Mont. – Governor Greg Gianforte today announced a $6 million investment to develop Montana's workforce and equip hardworking Montanans with in-demand skills.  
"As our economy grows, so are opportunities to work in a good-paying job right here in Montana," Governor Gianforte said. "By making smart, targeted investments in rapid training programs, we can equip hardworking Montanans with the skills they need to thrive in today's workforce and help Montana employers meet their workforce needs." 
The $6 million grant was awarded to Accelerate Montana, a collaborative partnership led by the University of Montana. Accelerate Montana will establish a series of rapid retraining and upskilling programs that will train up to 5,000 Montanans in sectors such as construction, health care, manufacturing, and infrastructure.  
Accelerate Montana will jump-start the programs by partnering with high schools and private, public, and tribal colleges across the state to develop or adapt trainings to meet the needs for skilled positions across priority industries in Montana.  
The grant was issued by the Department of Labor & Industry using federal pandemic recovery dollars following the unanimous bipartisan recommendation of the state's ARPA Economic Transformation and Stabilization and Workforce Development Advisory Commission.  
"Employers of jobs requiring specialized skills across Montana need workers," Montana Department of Labor & Industry Commissioner Laurie Esau said. "This investment will be a shot in the arm for Montana's economy and strengthen our workforce in key industries across the state."  
"The lifeblood of any business is its employees," Montana Department of Commerce Director Scott Osterman said. "This program can be adapted to industry and market needs, delivered virtually or in-person, thereby allowing private and public entities the ability to meet the needs of workers and employers swiftly and efficiently." 
Funding from the grant will support program set-up, coordination, promotion, training delivery, course fees, instruction, and case management support. Funds will be directed towards industry-specific training programs and institutions with a demonstrated ability to attract enrollees and employer commitments. 
"Accelerate Montana is excited to work with employers, education and training institutions, and key stakeholders statewide to connect Montanans with skilled training programs and wide-ranging career opportunities," Paul Gladen, Director of Accelerate Montana, said. 
For more information on the rapid retraining programs, and to receive details of an upcoming informational session on February 24 visit: https://www.acceleratemt.com/rtp-montana-summit. 
###