Gov. Gianforte, State Agencies Blast BLM Over Its APR Bison Grazing Proposal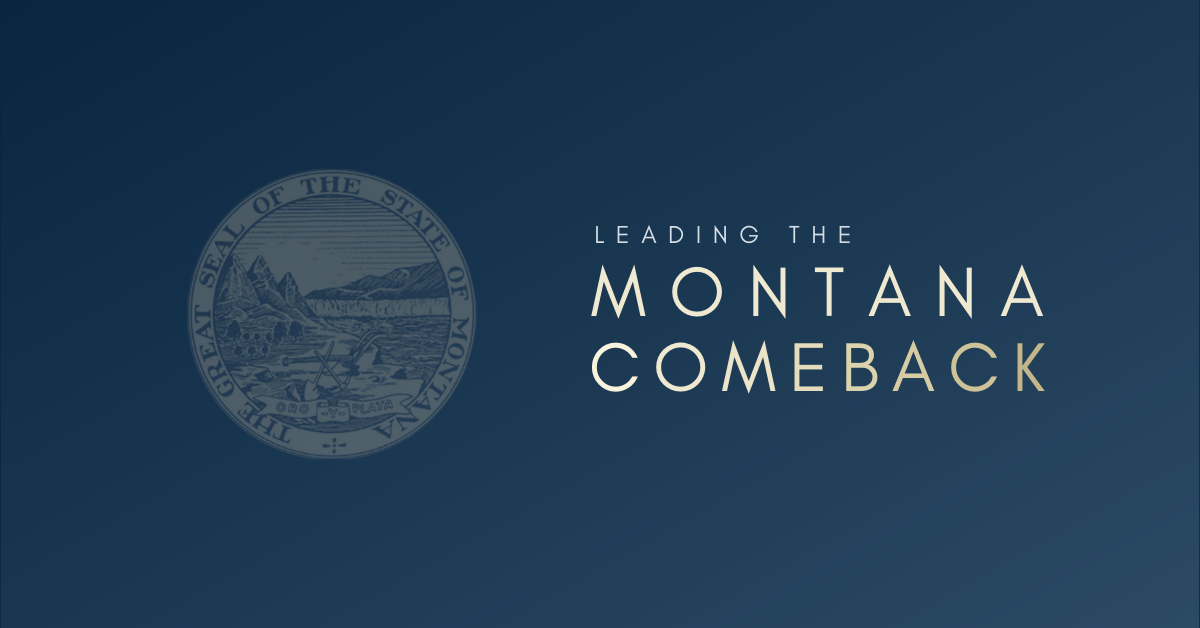 HELENA, Mont. – In public comment to the Bureau of Land Management (BLM), Governor Greg Gianforte and four state agencies yesterday raised issues with the BLM's Environmental Assessment of the American Prairie Reserve's (APR) bison grazing proposal. 
Gov. Gianforte and leaders from the Department of Natural Resources and Conservation, Department of Fish, Wildlife and Parks, Department of Agriculture, and Department of Livestock highlighted the BLM's lack of statutory authority to enact its proposal, the BLM's failure to analyze the full range of impacts of its proposal, and the BLM's failure to provide the public with sufficient opportunity for in-person, public comment.
"Agriculture is Montana's largest industry. It not only provides economic stability for our families, but serves as the cultural backbone of our state," Gov. Gianforte wrote. "Any action that could threaten the stability of Montana's livestock industry, its ability to market healthy products, or the strength of its socioeconomic fabric deserves to be fully vetted and analyzed in an honest, thorough manner."
Since July, the governor has repeatedly called on the BLM to meaningfully engage Montanans on its proposal and blasted the agency for failing to provide for sufficient public comment, the period for which ended yesterday. Specifically, the governor requested in-person, public meetings in each impacted community to provide sufficient opportunity for affected Montanans to have their voices heard.
The BLM declined and limited public comment to a single, virtual event at a time when a vast majority of those impacted could not attend.
"Montanans thirst to have their voices heard. The desire to comment on this issue is so great that residents of Phillips County, with the assistance of the Montana attorney general, organized their own public comment opportunity. Residents from across Montana travelled to Malta so that they could speak and be heard," the governor wrote.
He continued, "The very fact that Montanans have been forced to organize their own hearing opportunities is evidence that the BLM's process, to date, has failed its mandate."
The governor also formally requested that the BLM hold on any decision to issue a permit until the state has conducted and completed its Montana Environmental Policy Act analysis.
The public comments from the governor and the leaders of four state agencies on the BLM's Environmental Assessment of APR's bison grazing proposal may be reviewed in full here.
###