Gov. Gianforte, Other Governors Tour Southern Border, Propose Ten-Point Plan To Address Crisis
MISSION, Texas – Governor Greg Gianforte and nine other governors from across the country today received a briefing on the crisis at the U.S.-Mexico border from law enforcement officers, toured the southern border, and provided a ten-point plan to resolve the crisis.
"President Biden continues to ignore the ongoing crisis at the southern border that threatens the safety and wellbeing of our communities," said Gov. Gianforte. "As our families and communities confront the epidemic of drug abuse and illegal drug use, it's critical to cut off the supply crossing the southern border and making it into Montana. As a result of President Biden's border crisis, Montana is losing while drug cartels are profiting."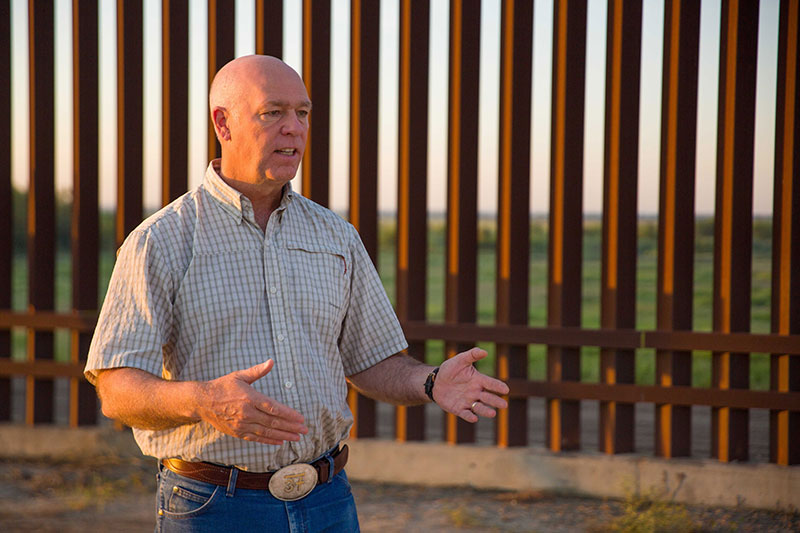 Our nation's southern border remains porous and insecure, with drug cartels and human traffickers taking full advantage of the situation. Drug seizures at the southern border have skyrocketed as border apprehensions reach record levels.
In July alone, nearly 775 pounds of fentanyl and nearly 17,800 pounds of methamphetamines were seized at the southern border. More fentanyl has been seized this fiscal year than the last three years combined—almost 10,500 pounds, enough to kill seven times the U.S. population.
"President Biden and Vice President Harris have not been to the border, and the president thinks if he ignores this crisis, it will go away. It won't," Gov. Gianforte continued, "It's time to end the humanitarian and security crisis and secure our southern border, which is why we've provided the president with a solution."
Governor Gianforte and the other governors unveiled ten policies to protect America, restore security, and end the crisis:
Continue Title 42 public health restrictions.
Fully reinstate the Migrant Protection Protocols.
Finish securing the border.
End catch and release.
Clear the judicial backlog.
Resume the deportation of all criminals.
Dedicate federal resources to eradicate human trafficking and drug trafficking.
Re-enter all agreements with our Northern Triangle partners and Mexico.
Send a clear message to potential migrants.
Deploy more federal law enforcement officers and National Guard troops.
Governor Gianforte was joined by Governors Doug Ducey of Arizona, Brian Kemp of Georgia, Brad Little of Idaho, Kim Reynolds of Iowa, Pete Ricketts of Nebraska, Mike DeWine of Ohio, Kevin Stitt of Oklahoma, Greg Abbott of Texas, and Mark Gordon of Wyoming.
Steve McCraw, director and colonel of the Texas Department of Public Safety, provided the governors with a law enforcement briefing. Brandon Judd, president of the National Border Patrol Council also provided remarks to the governors.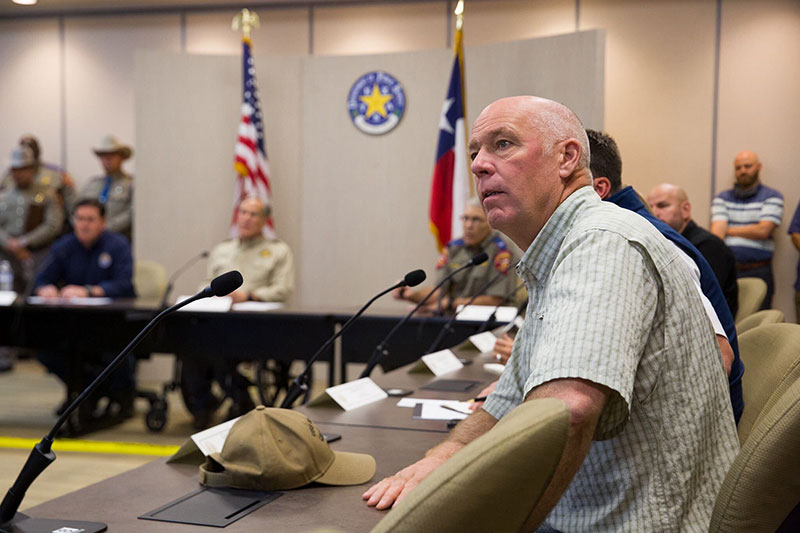 On September 20, Governor Gianforte and governors from 25 other states asked President Biden to meet with them within 15 days to bring an end to this national security crisis. To date, the governor has not received a response from the president.