Gov. Gianforte Announces Innovative Program to Recruit Health Care Workers to Montana
New Program Offers Long-Term Solution to Montana's Longstanding Health Care Workforce Shortage
BILLINGS, Mont. – At a press conference this morning at Billings Clinic, Governor Greg Gianforte announced a new, innovative health care workforce recruitment program to address Montana's longstanding health care workforce shortage and stabilize Montana's health care system.
"For too long, Montana has struggled to attract and retain health care providers, and the pandemic has only exacerbated this longstanding issue," said Gov. Gianforte. "With this innovative new program, we're inviting qualified doctors, nurses, and other health care providers to move to Montana, serve in our communities, alleviate some of the burden on existing workers, and help us build capacity so Montanans have greater access to care."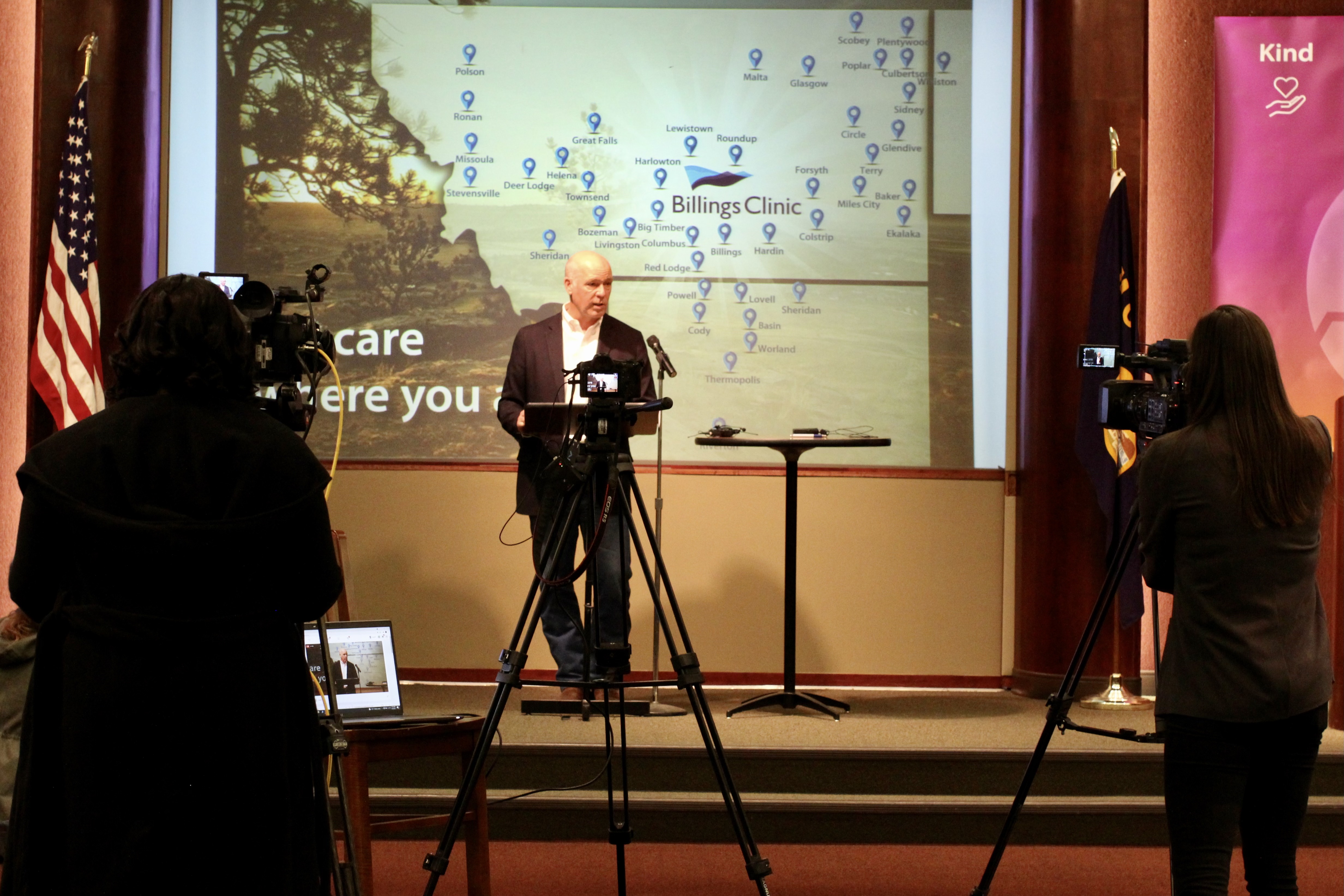 Gov. Gianforte addresses members of the press at Billings Clinic.


The governor's Health Care Workforce Relocation Assistance program, recommended by Economic Transformation and Stabilization, and Workforce Development Advisory Commission last week, helps cover relocation costs for eligible health care providers to recruit them to serve in Montana communities.
Under the new program, participating employers can offer new employees reimbursement of up to $12,500 for moving expenses, plus 35% of the total reimbursement amount to offset expected payroll tax deductions for actual qualifying moving and relocation expenses incurred by the employee.
To qualify for the program, health care providers must commit to permanently relocate to Montana and remain employed for at least twelve consecutive months.
Dr. Michelle Pierson, interim chief medical officer at Billings Clinic and a pediatrician, praised the announcement in a press conference this morning.
"We have been very nimble in looking at strategies – both short-, mid-, and long-term strategies – to meet the needs of our people. These strategies can't be either-or, they have to be both-and. I'm so excited today to hear about another and that we can add to our strategies for our workforce," Dr. Pierson said. "With this new recruitment opportunity, that's a both-and approach, and I'm very excited for what we can do to meet the further needs of our people."
The program is anticipated to launch by late November and will be jointly administered by the Department of Labor and Industry and Department of Commerce.
Pursuant to federal guidance, grants must be obligated no later than December 31, 2024 and spent no later than December 31, 2026. 
###