Gov. Gianforte Announces Active Forest Management Underway on Flathead National Forest Lands
Announcement Comes as Montana Marks Forest Products Industry Week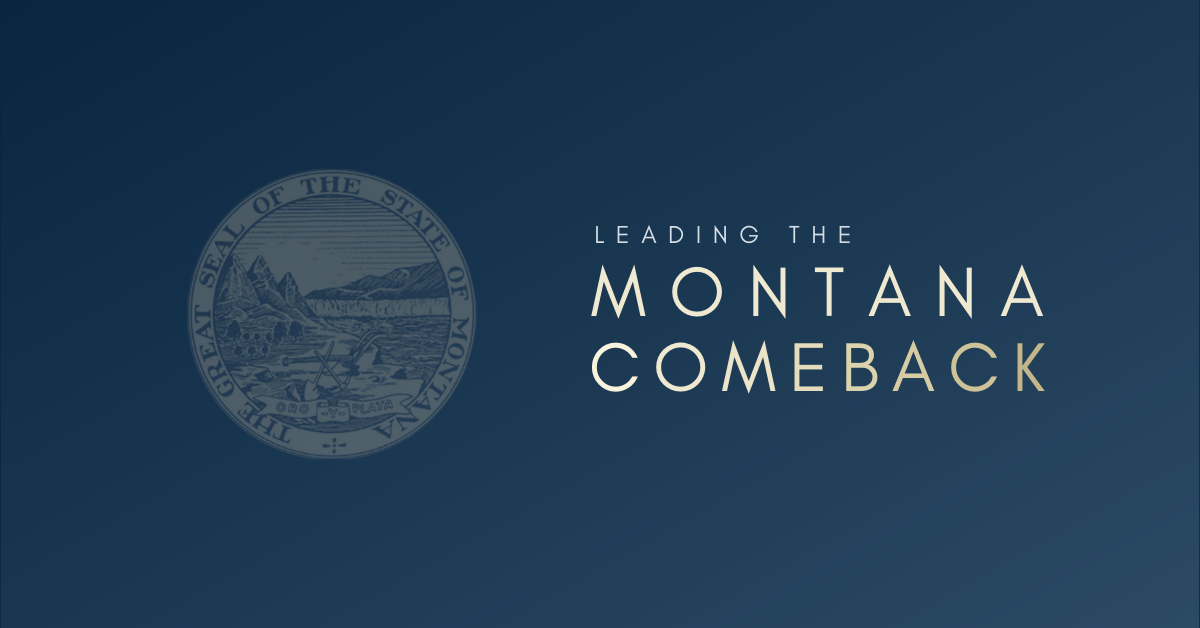 HELENA, Mont. – Governor Greg Gianforte today announced that fuels reduction and forest stand improvement work is underway on Flathead National Forest Lands through a Good Neighbor Authority (GNA) partnership with the Montana Department of Natural Resources and Conservation (DNRC).
"To address Montana's forest health crisis, we're committed to using tools like Good Neighbor Authority partnerships to bring more federal forested acres under active management," Gov. Gianforte said. "Working with our federal partners, we'll continue to aggressively pursue projects like this to protect our communities, improve the health of our forests, support our local economies, and be better stewards of our treasured natural resources."
Located 19 miles north of Columbia Falls, MT and one mile south of the Camas Creek entrance to Glacier National Park, the project was jointly identified as a top priority to be funded from GNA timber sale revenue and implemented under the GNA.
The project will work to reduce heavy fuels within the Wildland Urban Interface to protect communities and infrastructure and promote a healthier, more fire resilient forest.
The State of Montana awarded the contract to a local contractor to thin dense stands of sapling size trees that are a result of the 2001 Moose Fire. The project area consists of 10,000-15,000 trees per acre. The project aims to thin the project area to 275-325 trees per acres using a mid-size excavator equipped with a mastication head and favor the long-lived, fire adapted western larch.
"We have outstanding employees who work for both agencies that are committed to sustaining a healthy working forest that provides for so many," Forest Supervisor Kurt Steele of the Flathead National Forest said. "I look forward to continuing our strong partnership with the State in our continued quest to be great stewards of our public lands."
In coordination with DNRC, the Flathead National Forest has planned and approved seven GNA timber sales since 2019 that have generated revenue to put back to active management.
Consistent with the governor's goals to increase use of GNA and collaborative stewardship agreements, DNRC is striving to treat approximately 25,000 acres by the end of the year.
###