Commerce First To Meet Governor Gianforte's Digital Challenge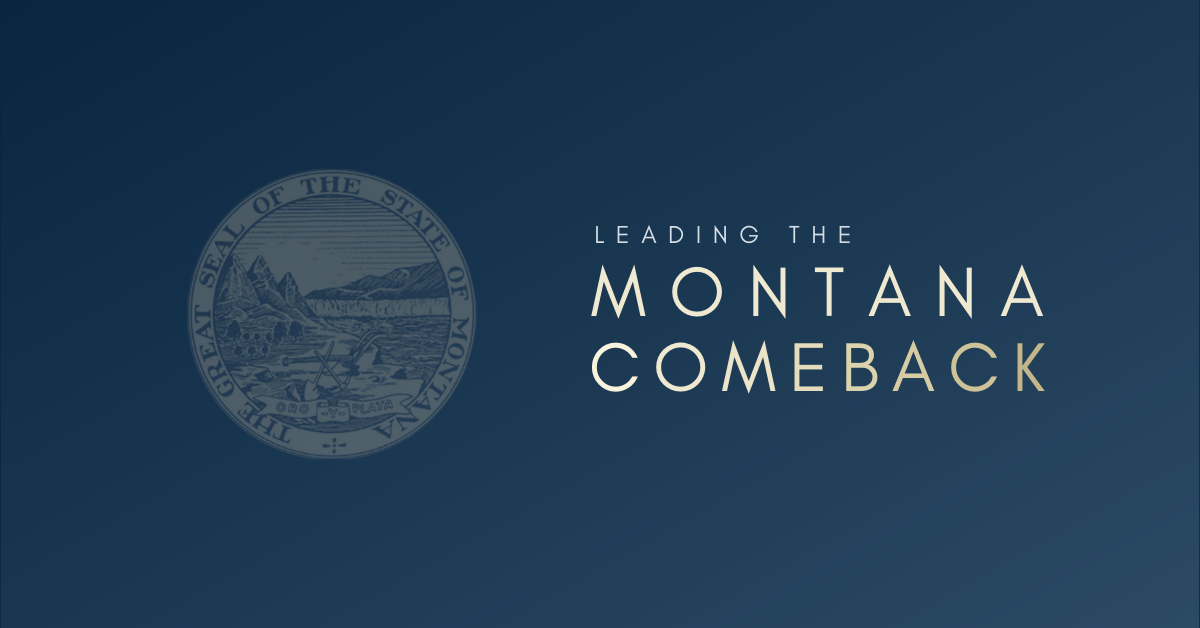 HELENA, Mont. – Governor Greg Gianforte today announced the Department of Commerce is now 100 percent digitized, becoming the first state agency to achieve this goal as set out by the governor for each agency.
"Modernizing state government is critical to better serving our customers, the people of Montana, and being better stewards of their hard-earned money," Gov. Gianforte said. "By adopting a culture of customer service across state agencies, we are changing the way state government does business. By transforming state government to digital, we'll better serve Montanans while also saving taxpayers millions along the way."
As part of Gov. Gianforte's commitment to improve customer service and modernize technology in state government, he charged the Department of Administration with leading an enterprise-wide digital redesign and digitization effort to cut waste, eliminate inefficiencies, and streamline operations.
"When Governor Gianforte issued this challenge to all State agencies to be 'Digital First' by the end of this fiscal year, Commerce gladly took on the challenge," said Montana Department of Commerce Director Scott Osterman. "With help from partner agencies involved in ramping up this initiative, we've worked diligently and swiftly to meet this goal. Commerce has developed new processes that will add significant improvements to our workflow and will make us more efficient, both internally and externally, to best serve the public and our stakeholders."
The Department of Commerce reached the 100 percent digital milestone with assistance from the Montana Department of Administration, which provided agencies with the ServiceNow software platform, vastly improving internal work efficiencies and strengthening external customer service for all of Montana's state agencies.
The ServiceNow platform will assist state agencies and their customers by providing a more user-friendly, one-stop-shop that requires less technical ability for internal and external users, as well as significantly decrease the workload for State Information Technology (IT) administrators.
This ongoing effort is focused on improving the way state government provides services to citizens while also saving taxpayer money, including by digitizing forms, moving from a cost-ineffective mainframe to the cloud, providing a one-stop portal for questions, and bringing a cohesive look and feel to state platforms.
###